You are here
65 products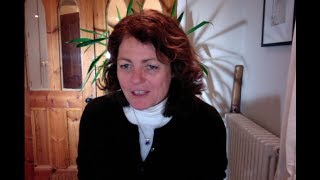 ARTISAN OILS: Our artisan oils have been carefully selected directly from family growers who's life work is to produce exceptional therapeutic grade essential oils. Our current range of artisan oils includes: Roman Chamomile, German Chamomile, Sage, Sandalwood, Thyme, Valerian, Wintergreen and Yarrow.
OUR EXCITING CO2 RANGE: Arnica, celery seed, marigold (calendula) and coming soon St. John's wort!
We are happy to say that we will soon say goodbye to many of our macerates (infused oils) and replace them with CO2's .... why?  So animals won't need to take large quantities of vegetable oil to get the plant material they need.  
CO2 extracts are the result of a carbon dioxide extraction that does not involve heat, so none of the delicate and important therapeutics are destroyed. This extraction method allows for larger molecules to be extracted than found in essential oils, giving more of a signature of the whole plant.  CO2 extraction is often used with plants that do not yield essential oils such as arnica and calendula. It is also used with plants that are not suited to methods of production that use heat, such as jasmine. 'Absolutes' are considered inferior to CO2 extracts. 
Label colour code: I have been thinking of ways to make learning easier so have colour coded my labels, which will be the first step of many to come - keep posted.
Behavioural - purple   Hormonal - orange    Anti-inflammatory/pain relief - blue   Antibacterial (possible dermal irritants) - red   Herbal - Green     Citrus and antifungal (possible skin irritants) - yellow   

If anyone is seeking Hemp essential oil or tobacco extract, please write to the office: info@carolineingraham.com
     All prices include VAT